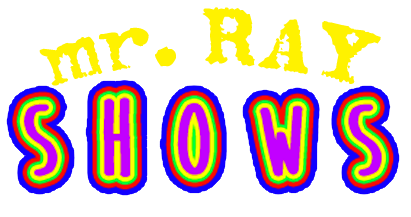 SUNDAY OCT 8 2017 1pm
NEW BRUNSWICK CICLOVIA RETURNS!
I'll be performing with other artists & activities this Sunday at 1pm sharp in New Brunswick on the
stage located on Joyce Kilmer Ave between Comstock & Delavan.
It's free, so bring those kiddos!
New Brunswick Ciclovia – a free, citywide initiative that closes the streets to cars and opens them to people –
promotes healthy active living through experiencing New Brunswick's vitality,
livability, and diversity in a safe place for people to exercise and play.
Very cool.

Friday October 13 2017 6:30pm
PRINCETON FORRESTAL VILLAGE
206 Rockingham Row, Princeton, NJ 08540
Free

FUNDRAISER FOR MICKEY GORDON
Sunday Oct 15 10am-3pm
A really good friend of mine is going through the struggle of
he and his loved ones' lives. Mickey Gordon, a well-known DJ
who used to work for Radio Disney, is battling something called Medullablastoma, a brain tumor which affects
less than 2% of adults and is most prevalent in children.
His medical costs are, of course, skyrocketing.
I, along with other artists & many activities for kids,
will be donating what we do for a wonderful
event next Sunday Oct 15th at the Robbinsville Senior
Center 16 Robbinsville, NJ 08691 1117 US 130.
I'll be performing my set at 1:30pm.
Please think about attending...His 2 kids are so precious
and need their dad to be around for a very long time,
as well as his beautiful wife, Kate. He's such a joyful,
awesome guy.
Kindly click the link below for more info.
Thank you so much.

Saturday, October 28, 2017
Hugs For Brady
Halloween Fun Festival - 5k & Kids Fun Run
The Annual Hugs for Brady 5k & Kids Fun Run is back this fall, but with a twist!
This year's run is also a Halloween Family Fun Festival! Join us for face painting,
food trucks, "trunk-or-treat", bounce house, petting zoo, pony rides,
live music from live music from Mr. Ray and a movie under the starts (Hotel Transylvania 2)!
With that much fun packed into one day, there's sure to be something for everyone in the family!
We hope to see you there! Costumes are encouraged!

Sunday October 29 2017 12-2PM
PRINCETON MARKETFAIR HALLOWEEN EXTRAVAGANZA
3535 US Highway 1, Princeton, NJ 08540
Kids! Come in costume! FREE!
Friday November 3 2017 6:30pm
PRINCETON FORRESTAL VILLAGE
206 Rockingham Row, Princeton, NJ 08540
Free

Book mr. RAY for your Preschool/daycare center, elementary school assembly,
anti-bullying/respect assembly, library, park, theater or private event!
From Pre-k to 5th grade...
mrRAYbookings@gmail.com or call 732-887-4249
Join my email list! Thanks....
foxyform